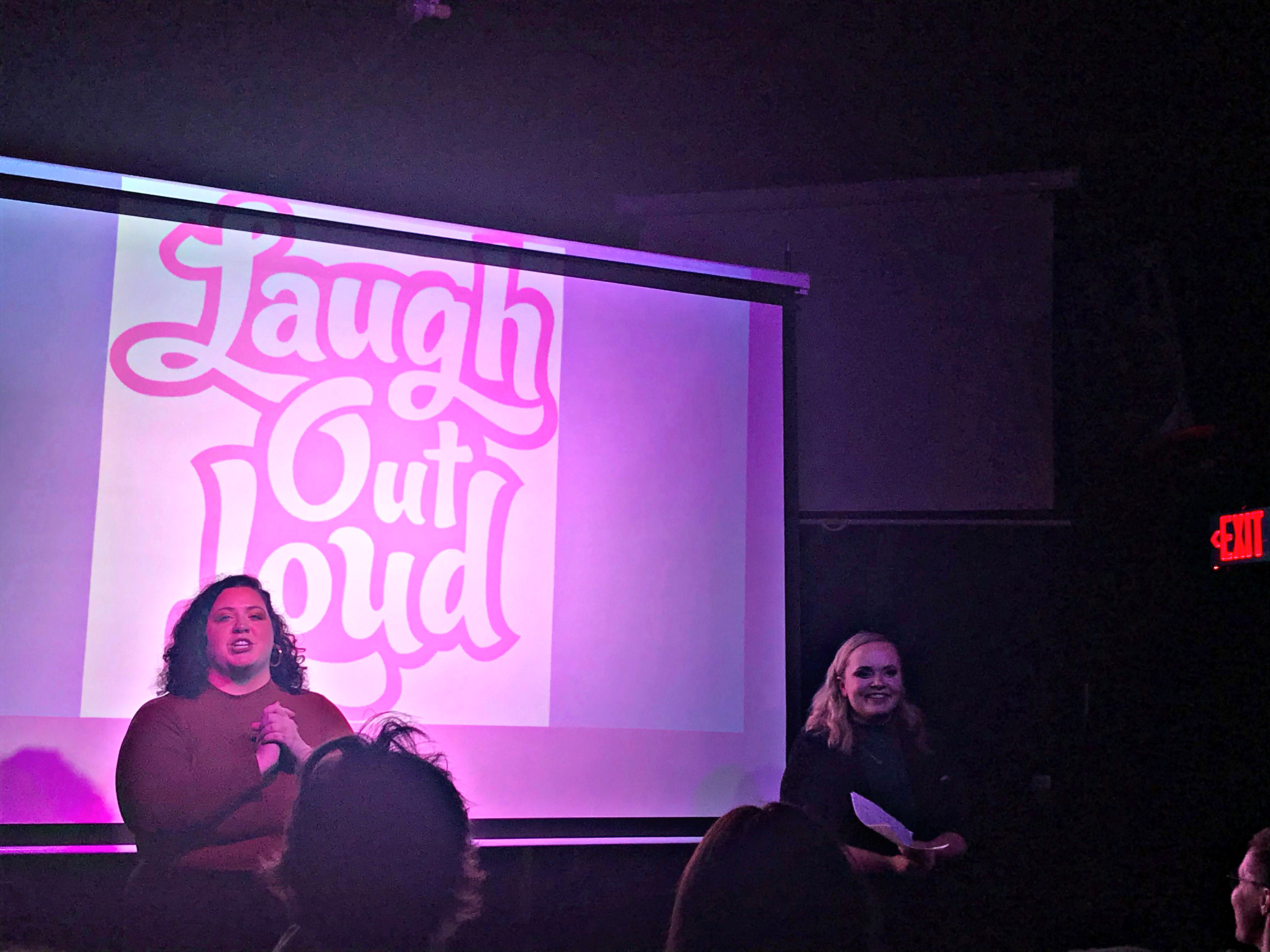 Chi-Town Small Screen Fest was an inclusive, female run, digital media festival that took place on September 26-27, 2019. Our festival celebrated diversity, the triumph of creating and doing something that most people only ever think of - writing and shooting original ideas. The festival was conceived and produced by Rogue Schmidt, Zoey Danielson, and Laugh Out Loud Theater owner, Lillie Frances, with assistance from Scott McMillin.
Festival's Special Live Event: 
Q & A With Tami Sagher – Chi-town Small Screen Fest had industry veteran, Tami Sagher, for an intimate one-on-one interview to talk about her experiences. Tami Sagher is a writer and producer known for Orange is the New Black, Shrill, Inside Amy Schumer, Girls and How I Met Your Mother. She can also be seen acting in Glow, Russian Doll, and Don't Think Twice.
Aspie Seeks Love – A documentary by Julie Sokolow, Executive Produced by Danny Yourd, in association with Animal Media Group.
The John Show – A Julie Sokolow short documentary. 
Featuring these amazing works: 
Apartment 101 Episode – A web-series by Indie production company, Professional From Here Up.
Ballskis – An animated series by Charles Curren.
Behind The Red Curtain – A mockumentary by TJ Pieffer
Bounty Hunting – A short film by Jeff Sweeney
The Detective – A short by Jack Pogan.
Dijon Doug – By Jesse Rothenberg.
The Dog Walker – A mockumentary by Derek Deburger.
El Chicano – A Nick Canchola short film. 
Good Samaritans – A Waiting Room Magz Production presents a sketch written by Clark Pavlik and Lizzy Rudakas.
I Need Water – An experimental short by Chris Larson.
Life of Harold – Created and directed by Jeffrey Paschal & Mathias Blake
Moon Knight – a short by Mason Good-Turney.
PBB – An experimental short video by Bethany Schmieder.
Roomies – Created by Laurel Posakony and produced by Free Chicken.
Shawshank Situation – A short film by Zoey Danielson, Co-Creator of Amos Porter Productions.